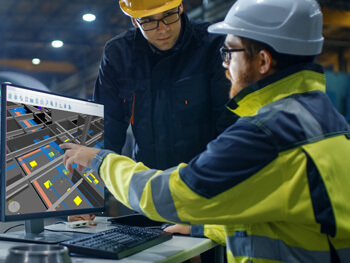 Progressive design-build (PDB) is a project delivery methodology that allows an owner to choose among various approaches for procurement and contracting. The process invites the owner, designer, and contractor to the table during the earliest stages of project development and design.
At EMCOR Construction Services Midwest, we have significant experience with PDB in a range of disciplines, from mechanical, electrical, and plumbing to low-voltage, controls, and more. We are prepared to leverage PDB to help projects improve efficiency, productivity, and collaboration among team members.
Identifying the Right Solution for Your Project
With so many solutions available in the marketplace, we perform the due diligence necessary to properly assess the available alternatives to make a wise decision.
We consider several factors that may affect a project's design and construction, including:
Department of Energy minimum efficiency standards
Indoor air quality requirements
Humidity control
Physical restrictions and serviceability of equipment
Utility projections for natural gas and electrical providers
Refrigerant systems
Code-related issues
First costs and long-term system efficiencies
Leading the Way with Industry Best Practices
When working on a PDB project, we are prepared to act as an integral part of the team, collaborating with other parties while helping lead the development of mechanical, electrical, and plumbing systems.
Utilizing our PDB experience, we follow strategies that help fast track work and apply best practices at each project stage through ongoing conversations, site visits, drawing reviews, and more. Our goal is always to create innovative designs that are efficient, robust, serviceable, and comfortable.
Reach out today to learn more about our PDB capabilities and expertise.