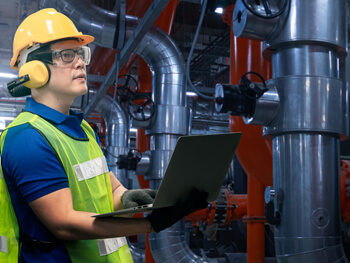 By commissioning or recommissioning your inefficient building systems, EMCOR Construction Services Midwest (ECS Midwest) can improve system design, refine control systems' programming, and complete a range of other system-enhancing and preventive maintenance procedures.
If we find defective parts, we will bring them to your attention for replacement, generally out of a contingency fund set aside for these projects.
Upon completion, our "point-to-point" review systems ensure that all equipment is working properly, so you get all the energy efficiency, performance, and economy your systems can provide.
And since the benefits accrue to current capital equipment, you immediately improve the return on your original investment.
Services offered:
Recommissioning
Planned maintenance
Building commissioning
Commercial construction