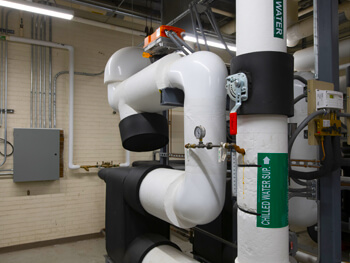 Our Building Operations Services (BOS) is a partnering strategy designed to give you the flexibility you need to meet today's tough challenges.
As your partner, we'll assess your facilities' actual workload, right size your maintenance staff for maximum efficiency and economy, and identify more effective ways to meet your HVAC, food and facility management services, and other facilities' needs.
A BOS contract can be as broad or as narrow as you wish. And as an EMCOR partner, you can bundle our broad array of professional services to maximize savings, while ensuring continued quality, reliability, and value.
It's an approach that offers significant benefits. By contracting with EMCOR Construction Services Midwest (ECS Midwest) through a professional services agreement, you let ECS Midwest take responsibility for all staffing decisions, freeing up your valuable general fund dollars. That means you can apply more of your budget to items that directly impact your educational process.
Perhaps, best of all, our BOS solution lets you shift your focus from managing buildings and budgets to providing a high-quality education in an optimum learning environment. It's a practical and creative way to successfully address today's demanding educational requirements.
Services offered:
HVAC installation and maintenance
Facility management services